Stock replacement Buick Grand National exhaust
This item is out of stock!!!!!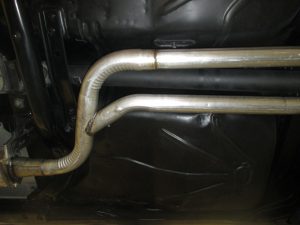 This is a great stock replacement system that fits perfectly under your turbo regal for that clean look and authentic turbo Buick sound. This kit is made from aluminumized steel and coated with a ceramic clear for longer life. Also included are 6 2 1/4 inch and 1 2 1/2  guillotine clamps.
This item is out of stock!!!!!
GNX Exhaust
This GNX exhaust system will ONLY fit an authentic GNX and any 1986-1987 Turbo Regals that have been fitted with the reproduction GNX rear suspension systems.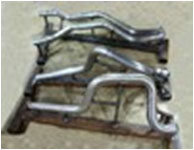 This is a true 2-1/2″ diameter system throughout, unlike the factory, which has bottlenecks in several places to 2-1/4″. Each pipe is mandrel bent, tailpipes are angled, cut and exit exactly in the same area as the originals. Also included are all new stainless steel guillotine clamps and polished mufflers.
$899.00