Typhoon Bordeaux
This is an everyday driver with guts. The beautiful 1986 T Type in dark red metallic is in need of a few details.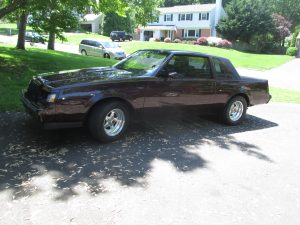 The Console was at some point removed for modifications to the car. When it was replaced the alignment tab was left on the outside of the lower console. The stress and vibrations eventually caused the console to crack. The is an obvious crack to the left of the tab and a less noticeable one to the right of the tab.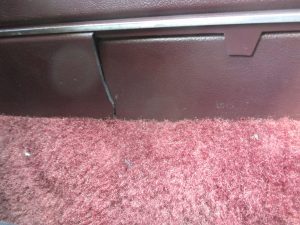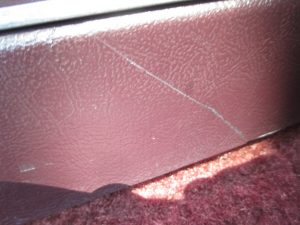 One the console was loosened to place the tab back in position the cracked section of the console fell out.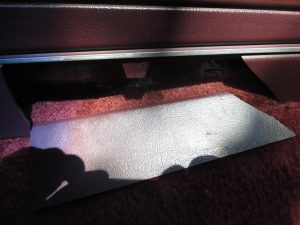 The shift plate must be removed and stripped down to its original chrome finish to prepare it for the new applique.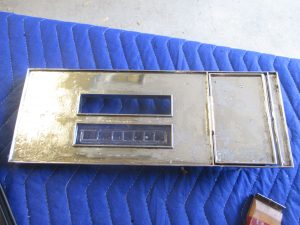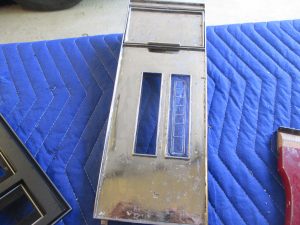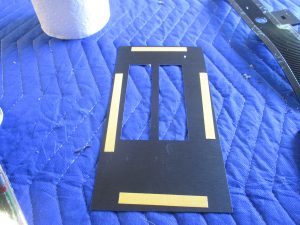 The after market applique has only small strips of double sided tape. A OEM or OER applique has adhesive on the entie back of the applique. No sure how ling the tape will hold.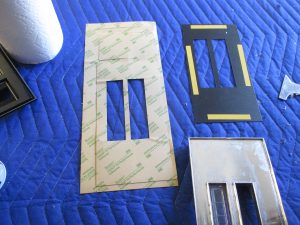 The T Type applique does not quite fit on the ashtray cover. The owner should be aware of this before any modifications are made to the applique.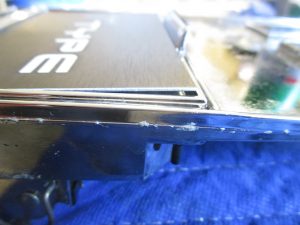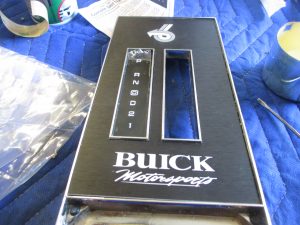 The shifter boot was painted with some type of gloss spray paint. Once an attempt was made to flex it into position the paint began to flake off.
The wiring for the line lock/ trans brake has to be disconnected to replace the boot. However due to the condition of the replacement the current one is still in place.
All of the new appliques have been installed on the bezel. Note that the replacement appliques do not have a protective film on them. Try not to touch them and never wipe them with anything they will scratch. The applique around the A/C vent was not changed. The protective film from the factory is so small that most times they were never removed. If you take the film off you will have an original applique that look new. Also these appliques are attached with small bits of double sided take and do not hold as well as adhesive.
This crack can only be repaired if the dash pad is out of the car or if the windshield is out.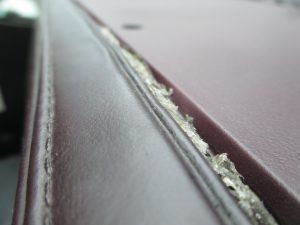 The after market front speakers are too tall for the upper dash panel to fit. Vibration may cause this panel to crack over time.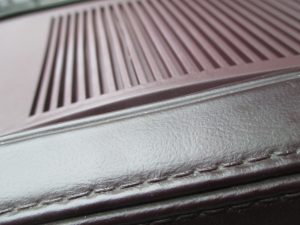 The A/C were refurbished to look original and the metal replacements were not used.