GNX Dash
1-888-421-4448

We are the only company making a complete pre-mounted authentic GNX dash. All of the cutting, fitting and alignment work is complete, just wire the dash and mount the entire unit.
We now have speedometer with the exact font as the original GNX speedometer.  The boost gauge now has a face and font that matches the other gauges in the dash.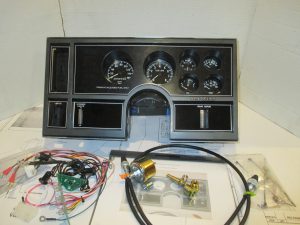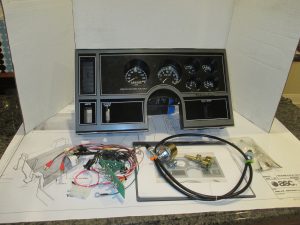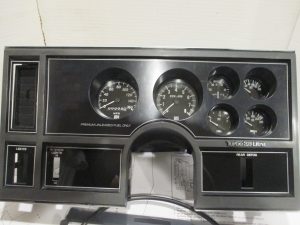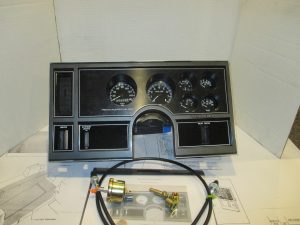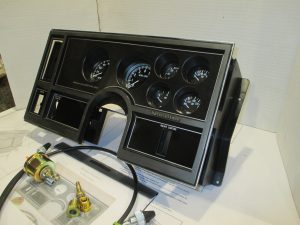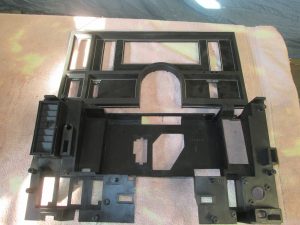 click for larger image
Includes:
Applique with correct color indicators
Metal mounting plate
Plastic gauge bezel
Stock pre-cut cluster housing
Stock dash bezel (pre-cut with plastic gauge bezel attached)
New Stewart Warner Speedometer with upper speedometer cable
New Stewart Warner Tachometer
New Stewart Warner oil pressure gauge with sending unit
New Stewart Warner water temperature gauge with sending unit
New Stewart Warner fuel gauge
New Stewart Warner vacuum/ boost gauge
Plug and play harness
3495.00
6 piece build your own

Buick GNX dash kit

Everything you need except gauges!!!!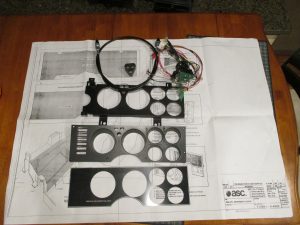 This is a

Applique with correct color indicators
New GNX upper speedometer cable
Hard to find triangle signal bezel
A copy of the ASC blueprints and Instruction book
Specify if you car currently has an analog or digital dash, the plug and play

harness is different for each.

Any questions please call, we are happy to assist your mechanic any way we can.
Correct GNX dash triangle signal bezel.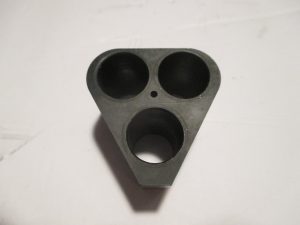 This signal bezel mounts to the metal gauge mounting
plate with the plug and play GNX wire harness circuit board.
The back side is tapped for the circuit board mounting screw.
$99.00
3 piece set, GNX grille emblem and bracket and trunk emblem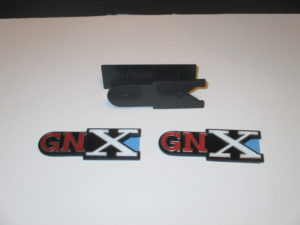 GNX emblems: $199.00
FREE SHIPPING
888-421-4448
email:MrSmith@GNRestoration.com
GNX Exhaust
This GNX exhaust system will ONLY fit authentic GNXs and any 1986-1987 Turbo Regal that have been fitted with the reproduction GNX rear suspension systems.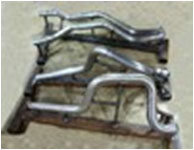 This is a true 2-1/2″ diameter system throughout, unlike the factory, which has bottlenecks in several places to 2-1/4″. Each pipe is mandrel bent, tailpipes are angled, cut and exit exactly in the same area as the originals. Also included are all new stainless steel guillotine clamps and polished mufflers.
$899.00
Bucks County, Pennsylvania
888-421-4448
email:MrSmith@GNRestoration.com
GNX Rear Suspension
A perfect reproduction of the original rear suspension designed by McLaren Racing.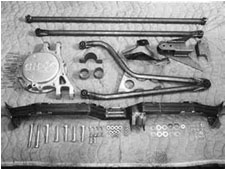 $2,795.00
Ken