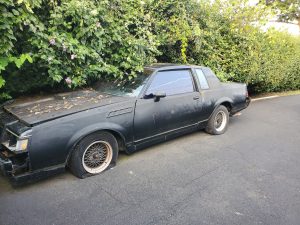 Rip Van Winkle 
The 1987 CC1 T-top Grand National went into the bushes for a nap in 1999 and like Rip Van Winkle woke up 21 years later
Lots to do with this one…..pictures and details to follow
The beginning
We started with a 1987 Buick Grand Nation T-top car. A car the work many, many hours at a pizza shop to show his work ethic and earn a car he could be proud of. After endless moths of making pizza our hard working owner was rewarded with this classic car.
What happened? Life happened. After years of enjoyment in the car life happened.  Owner parked the car to begin a carrier and build a family. Now 21 years later he would like this returned to its former glory and become a generational part of the family.
What do we have to work with? Its a compete, that's the good news. The bad news is that is has been ravaged by rust dead rodents and bugs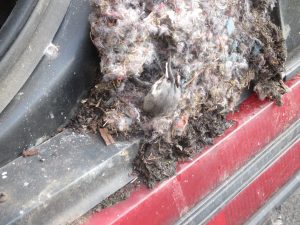 Dead mice everywhere and an odor to match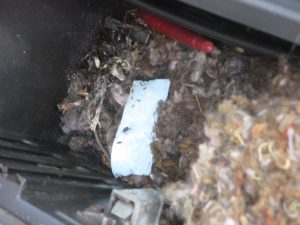 Lots of rust, roof, floor pan, quarters etc.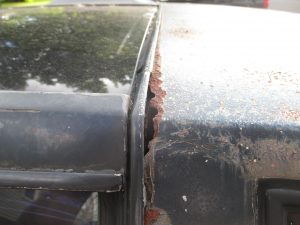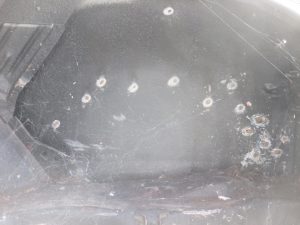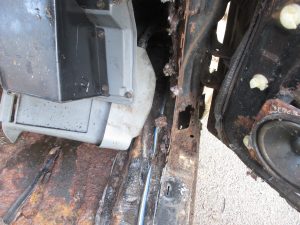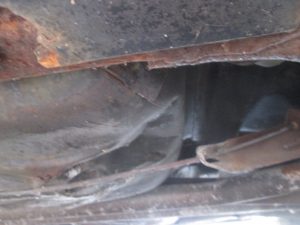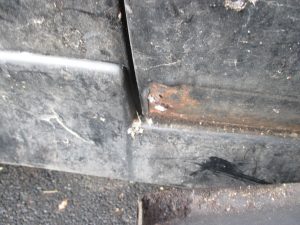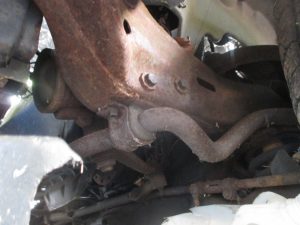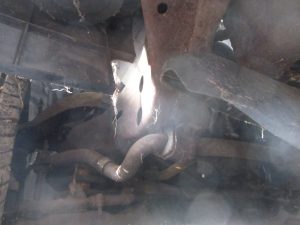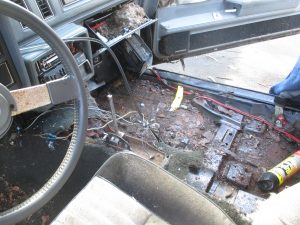 Lots of ants!!!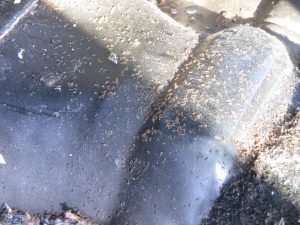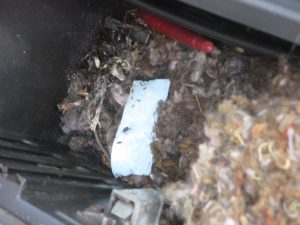 The car is complete very few missing parts
Original exhaust still in place